Are you receiving unwanted robocalls or robotexts? Those calls are probably illegal. In most cases, telemarketers need your express written consent to place an automated phone call to your phone. If not, they face stiff penalties in civil court.
You can file a private lawsuit for compensation.
Between $500 and $1,500 for each unwanted call or text.
Our attorneys offer free legal consultations.
Want to learn more? Complete out our online questionnaire to learn if you qualify. Our experienced TCPA attorneys can help.
Robocalls are annoying. They waste your time, and are illegal without your consent. Its time to make them pay.
— Laurence Banville, Esq.
"Terrific"

These guys did a great job with my case.
The Justice Guardians
Reviewed by
Jason L.
on .
Share our robocall infographic on your own site! Just copy and paste the code below: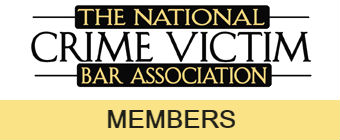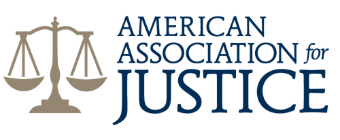 Almost everyone has received a phone call that was dialed using an autodialer. That's a machine or software program capable of storing and dialing phone numbers automatically, without human intervention. Most telemarketers use them, as do many debt collection agencies, credit card companies and insurance companies.
How Are Robocalls Regulated?
Scam artists use autodialers, too. Ever get a call from "Cardholder Services" offering to help lower your credit debt or interest rates? That was a scam, a very common one that also happens to be illegal. And it's illegal, in large part, because fraudsters use autodialer systems to place those calls without your written consent.
So you're familiar with autodialers, even if you don't know it. You're also familiar with robocalls, which is a general term for autodialed calls and sales calls that use prerecorded voice messages. Chances are you get a few robocalls every week. What you might not know is that federal and state laws strictly regulate the use of autodialers and prerecorded voice messages. In fact, robocall laws are so harsh that most of the autodialed calls you receive are probably illegal.
What Is An Autodialer?
An autodialer is any type of equipment or computer software which can store numbers and dial them without human intervention. Technically, the legal definition of autodialer includes any "equipment which has the capacity to store or produce telephone numbers to be called, using a random or sequential number generator, and to dial such numbers." As that definition implies, the numbers that are called can be chosen at random from a big list or in sequential order.
Federal Autodialer Laws & Regulations
Beginning in the late-1980s, autodialers provided companies with an easy way to call large numbers of consumers in order to sell their products. In some cases, when someone answers the phone, they speak to a live representative and sometimes they hear a prerecorded message.
While this may have been a good thing for companies because of the money it saved, there were no regulations at the time to limit telemarketing and the use autodialers. U.S. citizens were bombarded with calls at all hours, causing them serious distress. Then, in 1991, the TCPA was created.
What Is The TCPA?
TPCA stands for the Telephone Consumer Protection Act. This federal act helped Americans by limiting the use of autodialers and placing restrictions on telemarketers. It also led to the creation and implementation of the Do Not Call Registry in 2003.
If you have not yet put your phone number on the Do Not Call Registry List, learn more about how you can join here.
How Does The TCPA Restrict Autodialers?
Unless the person being called has given a company express written consent, autodialers and prerecorded messages may not be used when calling a cell phone. The same goes for text messages; along federal regulations, texts and voice calls are treated exactly the same.
Calls to residential phones are regulated differently. Autodialed calls to a landline are legal, with or without the recipient's consent. Prerecorded voice messages are not. Whether you're on a cell phone or a landline, telemarketing calls that include a prerecorded message are almost always illegal, unless you gave the company your consent to call you using a recorded message.
How Do I Know If An Autodialer Is Being Used?
That's a great question but a hard one to answer. It can be very difficult (if not impossible) for the person being called to determine if an autodialer has been used, but there are a few signs to watch out for. If you hear a loud "click" after picking up the phone before a live representative comes on, the call was probably made using an autodialer. Silence is another good indicator. If there's a long pause before a live representative answers, that's usually a good indication that the call was placed using an autodialer.
The best way to determine if a company who is harassing you with phone calls is using an autodialer is to contact an experienced attorney who can then investigate the business operations.
Can I Sue Telemarketers?
Most of us are irritated by robocalls. We hear a computer's voice or listen to a live representative make their pitch for a second, then hang up. That's good practice. You should always hang up on a robocall, after telling them to stop calling you, a request that federal law obligates them to respect. Never give them any personal information.
But after you hang up, take a few notes on the call. Write down the date and time you got it, the phone number that called you and whether or not it was a prerecorded message and if you think it was made using an autodialer. Because beyond being annoying, robocalls could be worth a lot of money.
The main federal law that prohibits robocalls, the Telephone Consumer Protection Act of 1991, also gives you the power to sue telemarketers. That's right. Enforcing the Telephone Consumer Protection Act is something you can do.
What Kind Of Compensation Can Be Obtained?
If it can be determined that a phone call violated the TCPA, the recipients of that phone call could obtain between $500 to $1,500. That's money in your pocket. If you can prove that someone used an autodialer in violation of federal law, you can win up to $1,500 per call or text.
Does My State Have Its Own Laws Regarding Autodialers?
The TCPA is a federal law that restricts the use of autodialers. Some states have chosen to write their own laws which further restrict the activities of telemarketers. To find more information on your own state's laws, click the appropriate link below:
Most states that have their own robocall laws closely follow the provisions found in the Telephone Consumer Protection Act. In some cases, the only difference between a state's law and the federal one is how much you can win in a civil lawsuit. Several states have ramped up their penalties against telemarketers who break the law, allowing private individuals to pursue even higher damages.