Maine's robust anti-robocall laws prohibit telemarketers from placing a robocall or sending a robotext without your prior written consent. If you're being harassed, you may be able to file a civil lawsuit for financial compensation.
Between $500 and $1,500 in damages for each illegal call or text
End the telemarketing harassment for good
Learn more in a free consultation.
Our experienced Maine robocall lawyers can help. Complete our online questionnaire to find out if you qualify to pursue a lawsuit.
With our knowledge and experience, our clients can feel comfortable that their cases are in good hands.
— Laurence Banville, Esq.
"Terrific Attorney."

Laurence was always prompt and thorough in his answers.
The Justice Guardians
Reviewed by
Joan H.
on .
Every day in Maine and throughout the other 49 states, millions of Americans are harassed by robocalls.
Filing A Robocall Claim In Maine
Advancements in cell phone technology and the internet have made it easy for telemarketers, debt collectors, and other commercial callers to contact mass amounts of consumers without even needing to employ an operator. Automated dialers and prerecorded messages can send out for more calls than any human ever could. This has made telephone harassment a major problem, but there are ways to get justice.
Many types of illegal robocalls, along with commercial text messages and faxes, are illegal under federal and state laws. If you've been bothered by any illegal robocalls, you could recover $500 to $1,500 for each violation by filing a robocall lawsuit.
Laws Against Robocalls
Robocalls are governed and restricted by a federal law called the Telephone Consumer Protection Act (TCPA). In Maine and other states, there are additional statewide laws related to robocalls. Because Maine has their own robocall laws, you may have the option to file your lawsuit in state or federal court. This decision is best made with guidance from an experienced Maine robocall lawyer.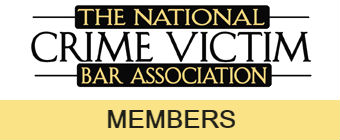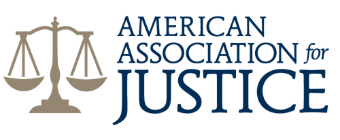 Maine Robocall Laws
In Maine, robocall laws are covered on the statewide level by Chapter 225 of Title 10: Telephone Solicitation.
According to this law, the following types of robocalls are strictly prohibited:
Calls to any emergency telephone numbers in the state, such as hospitals, physicians, healthcare facilities, fire or law enforcement, etc.
Calls to any paging or cellular phone within the state of Maine.
Calls to any unlisted, unpublished, toll-free long distance, or direct-inward-dial telephone number within the state of Maine.
Additionally, the following restrictions apply to robocalls:
Calls may only be made from 9 am to 5 pm and only on weekdays.
Callers cannot make more than one solicitation call to the same number within an 8-hour period.
The person using the automated dialer must make sure that the device disconnects within 5 seconds of the call recipient disconnected.
Within the first minute, calls must identify the name, address, and telephone number of the organization making the call.
The use of automated calling devices that call numbers sequentially and without verifying if the numbers are eligible to be contacted is illegal.
Callers are required to maintain a full transcript of each call message they've made for the past 24 months. A copy of this transcript must also be made available to the Attorney General upon request.
Federal Robocall Laws
The rules, restrictions, and penalties covered under the TCPA apply to callers and call recipients in all 50 states. This law bans commercial robocalls unless the person or company making the call has been given express written permission by the person they're contacting. In Maine, this rule is slightly different, as commercial robocalls to cell phones and paging devices are universally banned.
This means that if you've been received robocalls from telemarketers, debt collectors, creditors, or commercial callers on your cell phone, you likely have a strong case for a robocall lawsuit in Maine.
If you've received robocalls on a landline, you may also have grounds for a lawsuit if the calls have violated the TCPA or Maine state laws. Entities that make robocalls are required to follow these rules:
Calls to both landlines and cell phone are banned without prior express written permission.
Express written permission can be revoked in any reasonable way at and at any time.
Prerecorded messages are required to include an automated opt-out system which allows you to revoke your consent.
Unsolicited advertising faxes are prohibited.
Text messages are considered the same as calls and the same rules apply.
Each violation of the TCPA is punishable by $500 to $1,500, with the higher amount being assessed if the calls are found to be in willful violation of the law. This means that you have the right to recover $500 to $1,500 for every illegal robocall, text message, and unsolicited advertising fax you've received.
Filing A Maine Robocall Lawsuit
If you've been harassed by robocalls that you suspect are illegal, it's important to seek the financial compensation you deserve. Punishing illegal robocallers financially is the best way to get justice and to help fight against this growing problem. To begin your fight for justice, get in touch with our Maine robocall lawyers today for a free consultation.